We at Schweid and Sons have taken enormous pride in feeding American families and communities for more than 100 years and spanning four generations. We believe there is no greater responsibility. Our pledge to you is to meet or exceed all requirements in training, testing, sourcing, and sanitation for high-quality beef you will be confident to serve your families
Training & Certification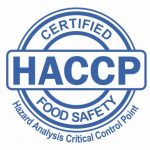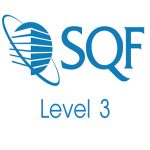 Safety is a top priority. Over 100 members of our Production and Quality Assurance teams across our manufacturing facilities in Carlstadt, NJ and Atlanta, GA are HACCP (Hazard Analysis Critical Control Point) and SQF certified.We are SQF (Safe Quality Food) Level 3 certified, the highest level of food safety certification available. Our quality assurance managers, production managers, and most of our maintenance team is HACCP (Hazard Analysis and Critical Control Point) and SQF certified. By providing them with this critical training, we believe they can help consistently improve our operations.
Sanitizing Procedure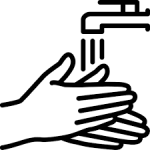 Every day a certified, external sanitation company comes to clean our full facility, which includes disassembling machinery and cleaning and sanitizing of individual parts for each piece of equipment. After cleaning is completed, our QA (Quality Assurance) team and USDA inspector performs pre-operational inspection of all the production areas and facility before operation starts. We only use food grade sanitizers to clean our machinery throughout the day, creating an ongoing sanitization procedure for our products.
In addition, we have intensified cleaning in all welfare areas including sanitizing bathrooms, breakrooms, and all employee touchpoints frequently throughout the day.
Rigorous Testing

Our daily testing protocol ensures that we are always meeting or exceeding the highest safety standards. We only receive trimmed meat which is ready to grind and pre-tested with negative results for E.coli O157:H7 on a certificate of analysis from our approved meat suppliers, which is reviewed by our quality manager before we unload to our facility. Regularly, a USDA inspector performs "pre-op" testing and bacterial analysis before any operations can begin. After passing USDA standards, we then send our HACCP-certified internal quality assurance team to reinspect and ATP (Adenosine Triphosphate) swab test our facility. After receiving a second confirmation, we begin production. Once production begins, we pull samples for on-site evaluation and sensory testing every 30 minutes. No product will be released until all tests are completed.
Beyond these internal tests, we send out samples daily to an outside certified lab for validation to make sure our results are accurate and there are never any food safety or quality concerns.